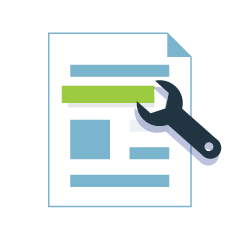 Modify & improve
Process Builder
Our process builder and built-in test environment allows for changes to be made on the fly to running processes, without affecting your business.
Monitoring your processes in real time will give you clear direction on what should be tweaked.

These changes could be simple refinements to existing processes, or completely new processes that you have identified.

As always, our team will be on stand-by to assist with the implementation and roll-out, or if you'd prefer we can train your team on how to make changes themselves.